Recently, users have seen bugs in Google's two functionalities, the review snippets, and soft 404 detections. Today, in this article, we will tell you what review snippets are and what soft 404 detections are and what are the search bugs that occurred and further fixed by Google?
As confirmed by Google, two bugs affecting search results are being fixed. In particular, Google's processing of soft 404 documents and review stars are problematic. Google is addressing and fixing both issues, even though they appear unrelated. In some cases, the bugs cause the Google search results to exclude certain pages or get rid of the stars.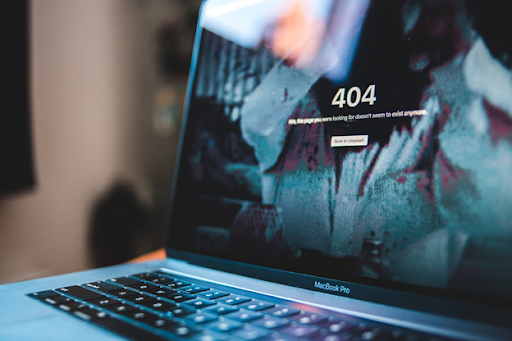 Review Snippets
Review snippets are summarized extracts of reviews or ratings from review sites, usually an average of ratings from several contributors. Our rich snippets include stars and other summary information from reviews or rating markup when we find it. An evaluation, composed of a number (such as one to five), is described in the review as well. Google Knowledge Panels and rich results may include review snippets.
The rating could be done for content types such as Books, Courses, Events, How-to, Local Businesses, Movies, Products, Recipes and Software Apps. Other than that the reviews can also be done for the scheme.org types such as CreativeWorkSeason, CreativeWorkSeries, Episode, Game, MediaObject, MusicPlaylist, MusicRecording, and Organization.
Soft 404
A soft 404 is a URL that returns both a 200 (success) status code and an error message that the page does not exist. The page might be empty or sparsely populated in some cases (such as an empty page). Sites that receive soft 404 errors are more harmful than those which receive hard 404 errors. From an SEO company in mumbai perspective, it is crucial to correct these issues on your website.
If a success code is returned instead of 404 (not found), 410 (gone), or 301 (permanent redirect), I might be committing a bad act. It's important to let search engines know that the URL you are submitting has valid content. A non-existent URL will therefore appear in search results and search engines will spend more time crawling that URL than crawling your actual pages. Search Console will show a soft 404 error for the site in the Index Coverage report when search algorithms identify the page as an error page based on the content of the page.
If the HTTP status code of a page is 200, that indicates that all is well and the page is fine. The page should likely return a 404 status instead since it doesn't really load anything or can't be found. These pages will then be flagged as soft 404s by Google, and the URL will be treated as a real 404, and will not be indexed.
De-indexing issues caused by a soft 404 bug
Some pages in Google's search index were removed after Google altered its algorithm for detecting soft 404 pages. Google announced that it now detects soft 404s by device type, which resulted in some seeing spikes in soft 404s without knowing whether the pages in question were indexed by Google.
According to Google, they have changed how they categorize URLs and are now looking at the device type of the URL. Google may return a soft 404 if it sees a URL on the desktop and then checks on the mobile for that URL. Google detects soft 404s URL by URL and by device type, and also on a URL by URL basis. Approximately one month ago, this change occurred.
Throughout the next few days, Google will be rolling out a change to fix the issue both on Twitter and on YouTube. Gary Illyes from Google has written that the number of 404 soft errors in Google Search Console may have increased over the past few weeks. While they fine-tuned the system, they deactivated the classifier that was causing issues.
John Mueller of Google also added that their team has been investigating these recent reports and pulled one of the classifiers now based on feedback they got in the past couple of weeks. Perhaps the situation will change in the next few days or a week and work itself out.
Hopefully, this will improve in the near future.
Review snippets and stars disappear
Reviews have mostly disappeared from search results over the past several days on Google. Some search results with review structured data have these stars listed alongside them. This is indeed a bug, according to Danny Sullivan of Google, and it will be fixed as soon as possible.
When asked by Danny Sullivan about this on Twitter, he responded with a message stating that the website seems to have a bug. The problem is being investigated further and will be corrected soon.
There was a tweet on 22nd July regarding a review snippet rating bug from Brodie Clark. He has written that he can't quite figure it out. It is probable that Google's review snippets are being updated, but that is unlikely. Pages with previously reviewed excerpts have seen a change and now they are unable to be found. GSC and SEO tools are gradually picking up the site. He asked if this is also happening to others?
He has also shared a picture showing the bug: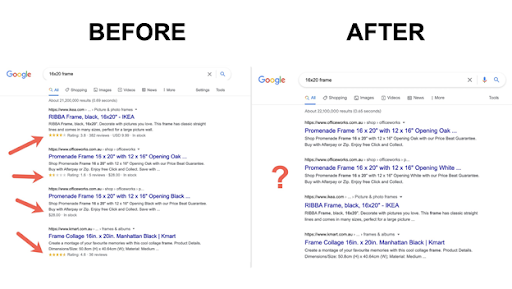 As you can see above, the review snippet, i.e., the rating is not showing in the above pictures. This has also happened with many other searches. Although, in a few searches, the ratings were still able to be seen. That is why Google has reported it as a bug and is working on fixing it soon.
Conclusion
Google Search traffic is directly affected by all of these bugs. You might see Google search traffic increase when Google fixes the bugs. A soft 404 bug caused some pages to be omitted from Search results in case Google re-lists them after fixing the issue. A lower click-through rate from search results could be caused by Google not showing review stars in the search results. Hopefully, both issues will be fully resolved soon, so your traffic will improve.
We hope that the above-provided information proves fruitful to you, thanks for reading!
People Also Looking For
Best SEO Company in Mumbai | Best Digital Marketing Company in Mumbai | Top Social Media Marketing Agency in Mumbai | Content Writing Companies in Mumbai | Web Development Company in Mumbai | PPC Agency in Mumbai | PR Agency in Mumbai | Mumbai SEO Company | SEO Company in India | Digital Marketing Agency in Mumbai | Social Media Marketing Agency in Mumbai | SEO Services in Mumbai | Mumbai Digital Marketing Agency | Web Design Company in Mumbai | Online Reputation Management Company in Mumbai | UI UX Design Company in Mumbai