In this article, we will explain all about how you can test your content site strategy and improve it in the future. In SEO, understanding your content site strategy is very important and to test your content site strategy, there are various useful methods to deep dive in. Let us understand it all in detail.
The strategy and documentation of your content initiatives can help you become a more proficient SEO and grow your brand's visibility. In order to grow your organic visibility as well as improve your SEO skills, you need to evaluate the effectiveness of your content strategy. In addition to forecasting, you can track the real-life performance associated with your changes and compare it to your forecasts, but failing to do so could result in you skipping out on takeaways that can help improve future initiatives. Merkle's SEO Director, Alexis Sanders, shared her site analysis tactics at SMX Convert.
However, the techniques can also be applied to other factors, like the user experience, on a site. If you maintain the integrity of your experiments and overcome their challenges, you can determine what works best for your brand and its audience.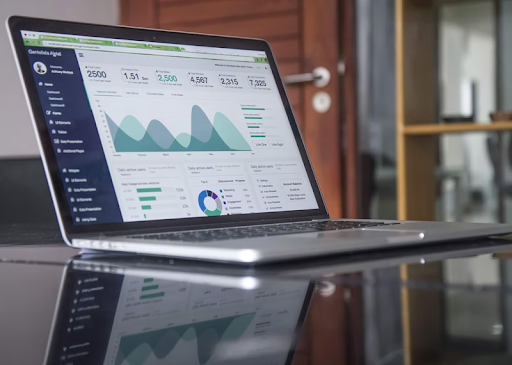 Test and experiment your strategy, but beware of possible roadblocks
Developing a forecast requires a lot of time, effort, skill, and familiarity with analytics. In addition, you should decide on a model to use and develop a method for ensuring consistency.
A large site is also typically run by many individuals who work on various aspects of it. Merchandising, inventory, pricing, and development, for instance, may each be performed by a separate team at an e-commerce site.
Depending on the changes you're making, recording your findings and analyzing them will help you understand how the changes are impacting your site or business.
In order to compare data over time, it will be necessary to set up the appropriate tracking and analytics moving forward for those who suffer from these limitations.
It can be challenging to find time in your schedule to communicate and report SEO issues, with the various activities that SEOs are expected to handle on a regular basis.
A new piece of content's effectiveness is analyzed
Your content should be viewed from the viewpoint of your audience. To find understanding of your target audience, she recommends using historical data, such as case studies and competitor insight, as well as qualitative tests, which can be conducted on a sample of the market.
For future initiatives you may want to try, Sanders recommends recording your internal case studies and linking to relevant articles about case studies. By taking all this information into consideration, you'll be able to better understand which type of content might work.
Rankings, traffic estimates (which may correlate with rankings), and search volume will prove most useful when forecasting results. You can get insights into the performance of your competitors through tools such as Conductor, AWR, Semrush, BrightEdge, Similarweb, etc.
It involves asking a group of people that represent your target audience to read the content and provide feedback. Providing a survey or interviewing group members can help you learn their opinions.
Your content strategy can also benefit from trying to predict the physiological reactions of your audience if it deals with tough topics. This can be done by observing eye movement patterns and perspiration.
Documenting how users interact with your content is possible with tools like EyeQuant.
In order to predict incremental traffic lift, click-through rate curves can be calculated.
Content updates as a source of search value
Updating existing content can be a more effective strategy than starting from scratch. The above-mentioned click-through rate curves can also be used to predict performance in this scenario (in addition to trends).
Split testing, whether used for UX changes or for conversion optimization, can be beneficial in certain scenarios.
For short-term tests, it is best to 302 redirect to the main URL if a search engine bot can locate one of your alternative experience URLs.
By reviewing user engagement metrics, it's possible to tell if users are taking desired actions and whether they are completing those actions efficiently (as compared to the control experience). You can inform yourself on the effectiveness of your new experience using tools such as Google Analytics.
Launch a proposed change and then watch what happens - that's all it takes.
There are several factors to look at when determining KPIs, including revenue, conversions, traffic, visits, organic clicks and impressions, rankings, and so forth. You can also determine engagement levels through social media.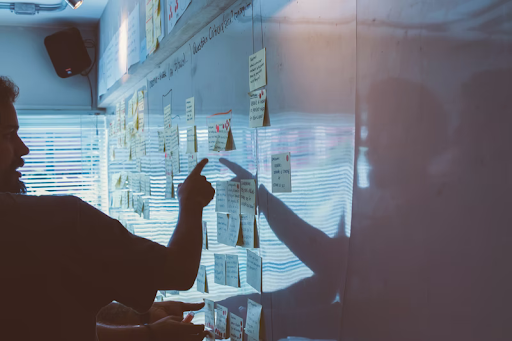 Test and experiment with your strategy with these best practices
It is also important to record any issues with site performance that are caused by updates or other changes made on the site. News about the search industry, as well as seasonality and core algorithms that may affect rankings, are also factors worth paying attention to.
If you follow these tips when executing your experiments, you will be able to turn your results into case studies that will benefit your team and stakeholders. Sanders concluded by discussing the mindset necessary for conducting experiments which produce reliable results.
Sanders said that getting qualitative feedback from your core audiences can be very valuable to refine a new piece of content or make a modification to an existing one. These insights can be very valuable by determining the next step in the content lifecycle. To refine your understanding, results indifference is essential. Therefore, go into it without much concern for how the content will perform, and more interested in what you can learn from it.
Hopefully, the points above make you understand this in a more clear way than how you can test your content site strategy in an effective way. For more details, stay connected with us.
Our brandstorydigital content writing agency in mumbai hope that the above-provided information proves fruitful to you, thanks for reading!
People Also Looking For
Best SEO Company in Mumbai | Best Digital Marketing Company in Mumbai | Top Social Media Marketing Agency in Mumbai | Content Writing Companies in Mumbai | Web Development Company in Mumbai | PPC Agency in Mumbai | PR Agency in Mumbai | Mumbai SEO Company | SEO Company in India | Digital Marketing Agency in Mumbai | Social Media Marketing Agency in Mumbai | SEO Services in Mumbai | Mumbai Digital Marketing Agency | Web Design Company in Mumbai | Online Reputation Management Company in Mumbai | UI UX Design Company in Mumbai